The Weather in Florence and in Tuscany
Florence Weather Forecasts on Yahoo.....
Weather Florence
Florence Yahoo! Weather .....
Weather Florence
The best sesaon to visit Tuscany is during spring time, especially on May. In this period meadows and gardens are as flourished and coloured that they look like the carpet of the bright flowers with which Botticelli painted Flora, the subject of his world-famous masterpiece "Primavera". The months of May, September and October allow the tourist to enjoy Tuscany without the heat and the crowds that do characterize Easter time, as also July and August .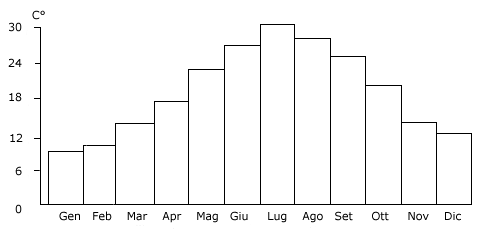 Average Monthly Temperature
Weather in Florence - Temperature Chart
- July, together with August and June are the hottest, months of the year. Because of the hot temperatures usually registered on summer, these months are the least comfortable ones for making sightseeings. We reccommend you to prefer late spring or early autumn to summer to enjoy a holiday without suffering for heat.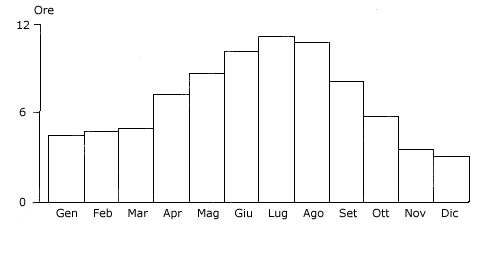 Average Daily Hours of Sunshine
Weather in Florence - Sunshine Chart
Florence generally is a sunny city. May and June are the most brighty months of the year. The particular golden light of Florence is most noticeable when the intensely sunny-days of high summer begin to shorten. On spring and on autumn the days are still warm, with plenty of hours of sunshine to enjoy.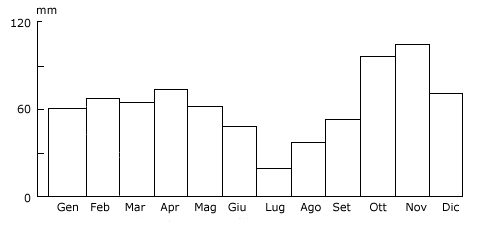 Average Monthly Rainfall
Weather in Florence - Rainfall Chart
Autumn is the most raining season of Florence. This time is characterized by dark and wet days typified by long downpours. The often boring endless rains of autumn, in shape of summer storms, do bring relief from the intense heat of the period. Winter and spring usually have fairly low rainfall.
Our most requested apartments in the Florence historical centre: