Parks and Gardens in Florence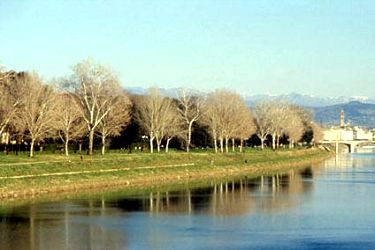 There are about twenty
parks and gardens
scattered among the palaces and the
villas in Florence
: small or wide "paradises on earth" where you can spend part of the day, especially in the hottest months of the year.
Instead of making a boring list of names and places, we have preferred to dedicate this chapter of our tourist guide to three gardens and as many parks you must absolutely visit during your
holidays in Florence
.
Park of the Cascine: with its 160 hectares is the widest Florentine public park. It stretches from Ponte alla Vittoria to Viadotto dell`Indiano and is surrounded by the Arno River, the torrent Mugnone and the Fosso Macinante. It hosts sports facilities, an amphitheatre for summer concerts and some night clubs and discos.
Boboli Garden: stretching between Palazzo Pitti and Forte Belvedere, every year it attracts more than 800,000 tourists. Created in the mid-16th century, in the course of the centuries it has undergone several modifications and today is divided into an English and Italian garden.
Iris and Rose Gardens: both of them are at Piazzale Michelangelo. The former is open to visitors in May and the latter between May and June. Why should you visit them? As the ancient Latins would say, "nomina sunt omina" (names are omens).
Last but not least, you could rent a bike or a scooter and have a pleasant picnic excursion to the
Park of Pratolino
(Vaglia) - which surrounds one of the many Florentine Medicean villas - or to
Renai Park
, with its many ponds.
Our most requested apartments in the Florence historical centre: