The Districts of Florence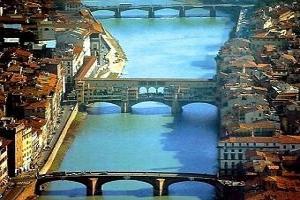 In the origin, there was the rivalry that opposed the
Ghibellines
, who supported the emperor, and the
Guelfs
, who supported the Pope. Then, as soon as the former were defeated, the latter divided into white and black Guelfs.
Although since then a lot of water has flowed under the bridge over the Arno River, the Florentines are still particularly proud of the district where they were born or where they live.
The town where Dante (a white Guelf who was forced to go into exile in Romagna) was born is in fact divided into
five districts
.
The Quartiere 1 includes the whole historic centre. It is the smallest district - it covers an area of only 11.396 square metres - but as an ancient proverb goes ... "tall oaks from little acorns grow". The most important Florentine monuments and museums are in fact to be found in this small part of Florence. The district is further divided into four areas - the so-called historic quarters - that vie with each other in the Calcio Storico (historic football).
Last but not least, the Quartiere 5, or Rifredi, is the largest of all of the Florentine districts - it covers an area of 28.171 square metres - and the place where the noble families of the town have built their villas in Florence since the 16th century.
Our most requested apartments in the Florence historical centre: