Where to Stay During Your Holidays in the Historical Centre of Florence
A key element in your holidays in Florence is the
kind of accommodation
in which you'll spend your vacation. It's not small time decision since a big part of a successful stay in the city will depend exactly on how your hotel or bed and breakfast room or your
apartment in Florence
will make you feel at home.
Which one should you choose
then and why?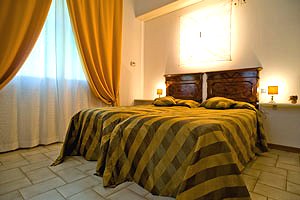 If you have little time, but also if you only want to focus on the city, its museums, its churches and whatever there is to see without having to care about grocery shopping or houseworks, surely the ideal solution for you is the
hotel
. In Florence the gamut of offers is various both in terms of price and location. If you really want to treat you, you can decide for example to stay in a hotel in the historical centre, maybe overlooking one of the most beautiful squares in the city.
If you are going to save up some money and you are looking for an informal and cozy environment a
bed e breakfast
is for you: both in Florence and in its neighborhoods you can find many for every budget.
A
stay in a cheap or luxury apartment
in Florence though is probably the better solution. Indeed not only could you have a complete freedom from any carefew, since you would not be subject to any schedule due to a stay in a hotel, but you could at the same time have a place of your own and above all your own kitchen where to experiment some "typical meal" that you heard about or that you tasted around in some restaurant.
Can you immagine the pleasure of leaning out of your apartment window and enjoy the view of a pizza or of a narrow typical street of the Florentine historical centre?
Our most requested apartments in the Florence historical centre: