What to do in Florence: Bycicle Gyms Rowing Pools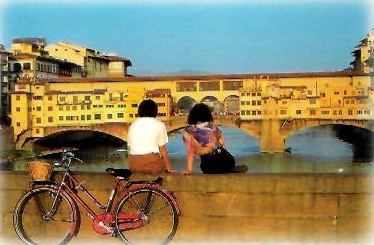 Florence - Ponte Vecchio
Bycicle trips
(and walking tours) in Tuscany or on the hills around Florence are very appreciated. With regard to this, the Apt of Florence can help you.
During the last few years, the Florentine town council has improved the cycle-lanes of the city so now it is quite simple to move in Florence and out of the city with bycicles.
Besides, in Florence there are many
rowing clubs
. Tours with boats or canoes along the river Arno could be an option to bycicle trips.
In summer, from June to September, tourists can go in the several pools they can find in Florence: it is possible to enter with daily or season tickets. During the year, Gyms are always open in the centre of Florence : they are equiped with every kind of things and tourists can spend their time there doing fisical activities.
Our most requested apartments in the Florence historical centre: