Florence: The Cradle of the Renaissance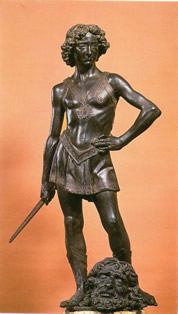 UNESCO has declared Florence "
symbol of the Renaissance
".
The name Renaissance itself was coined by an artist and scholar strictly bound to Florence, that is,
Giorgio Vasari
, the one who created the Uffizi Gallery, Italy`s most visited museum.
Born at the beginning of the Modern Age, between the late 14th century and the second half of the 16th century, Renaissance spread from the banks of the Arno river in the rest of central and northern Italy and then in northern Europe. Its mainstays were a revival of interest in the classical authors and a
new vision of man and the world
. During the Renaissance, man seemed to shake off the burden of the Middle Age.
So, if you are spending your
holidays in Florence
, you will have the opportunity to see some of the many traces the overwhelming wind of change of the Renaissance has left in the town.
A first example is the masonry dome, the largest in the world, designed by Brunelleschi for
Florence Duomo
(for more information, read also the chapter of this tourist guide dedicated to Santa Maria del Fiore), which was built between 1420 and 1436 and that today soars over the palaces and villas in Florence historic centre.
Then you have "The Birth of Venus", another symbol of the Renaissance, painted by Botticelli and housed in the Uffizi Gallery; and the frescoes by Masaccio and Masolino that decorate the
Brancacci Chapel
, in the
Church of Santa Maria del Carmine
.
Last but not least, if you have decided to stay in one of the many
vacation apartments in Florence
, why do not you visit
Palazzo Strozzi
and the Istituto Nazionale di Studi sul Rinascimento? The institute organizes many conferences and seminars on Renaissance the whole year round.
Our most requested apartments in the Florence historical centre: