Villas for rent in Rignano sull`Arno
Do you want to stay in a villa a few kilometers from Florence for your next holiday in Tuscany? Choose one of our villas in Rignano Sull'Arno. Surrounded by olive groves and vineyards, your stay in Tuscany will be wonderful if you decide to rent one of the villas in Rignano Sull'Arno among the following.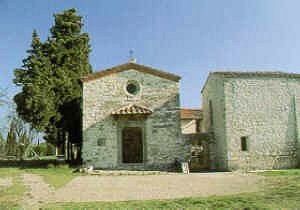 Rignano Sull'Arno is located in the province of Florence in the Upper Valdarno. The city is located just over 100 meters above sea level and is
25 kilometers south-east of Florence
. The road is particularly pleasant to go by car as it passes through the Florentine hills covered in olive groves and vineyards. The typical Tuscan landscape awaits you! Not only that, the area is famous for its proximity to major outlets and shopping centers. .
Whether you are a fan of art and history, whether you are a shopaholic, Rignano Sull'Arno will enchant you. The proximity to Leccio and the famous Mall outlet is likely to afford to go shopping at great prices whenever you like: Armani, Fendi, Valentino, Gucci are just some of the brands you can find. Made in Italy is equivalent to quality assurance. Great products at extremely low prices! In addition, the country offers churches, old churches, castles and medieval villages.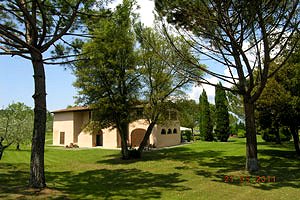 Villa Valdarno
Villa sleeping 8 in Pergine Valdarno (Arezzo), in Upper Valdarno. Garden, swimming pool, wood-burning oven.
7 days: min: 1500 € - max: 2200 €
More details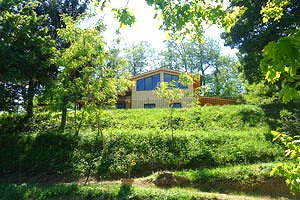 Farmhouse Lavanda
Holiday farmhouse in Valdarno, in Montevarchi (Arezzo). 3/5 sleeping accommodations, swimming pool, garden, cooking lessons.
7 days: min: 760 € - max: 1170 €
More details