Villas for rent in Montaione in the Lower Valdarno
If you want to stay between Florence, Pisa, Chianti and the Valdera choose one of our villas in Montaione. On this page we have chosen for you the home rentals in Montaione in the province of Florence.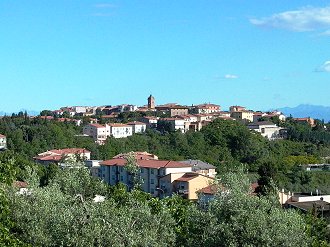 Despite being about 50 kilometers south-west of Florence, Montaione belongs to the province of Florence and is located 342 meters above sea level. Montaione is close to Certaldo and San Gimignano, in the
middle between Florence and Pisa
. Do you want to see the towers of San Gimignano? Just 25 minutes and you can reach one of the most beautiful medieval towns of Tuscany. Not only that, Volterra is 30 kilometers away and Certaldo 17 kilometers away. From Montaione to Pisa there are about 60 km. And, finally, the thermal Gambassi Terme are only 6 km away.
Montaione offers beautiful churches and especially beautiful castles, many of which are open to the public and can be visited. Among the
castles of Montaione
we mention the Castle of Saint Stephen, the Scopeto Castle, the Castle of the cork tree, the Castle of Castelfalfi, the Castle Camporela and the Castle of Vignale. Some of these castles are now only ruins, others are accommodations and others are small towns. Among these, for example, the Castle of Sughera is still inhabited and is definitely worth a visit.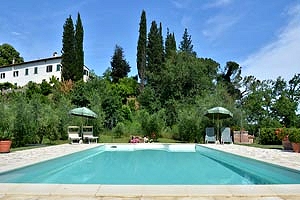 Villa S Giovanni
Holiday villa for rent in San Miniato (Pisa), in Tuscany. Villa accommodating 8+2 persons, Internet connection, wide garden, car park and private swimming pool. Horseback rides, truffle hunting, visits to a chocolate maker and a dairy with tasting experience.
7 days: min: 1450 € - max: 2900 €
More details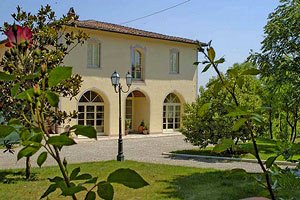 Villa Pisa
Luxury villa in San Miniato (Pisa) in Tuscany. Luxury villa with accommodation for 14 people, air conditioning, garden, swimming pool, golf near the villa.
7 days: min: 5545 € - max: 6600 €
More details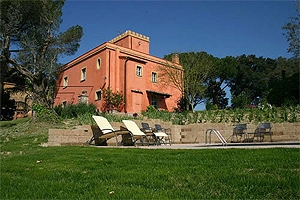 Villa Torre Rossa
Elegant luxury villa with swimming pool in the countryside between Pisa and Volterra. 8+1 beds, Wi-Fi Internet connection, satellite TV, large garden, light aircraft landing area.
7 days: min: 2990 € - max: 3360 €
More details