Holiday villas in Garfagnana
Between the Apuan Alps and the Tosco-Emilian Appennines, the staff of the agency has carefully selected the best villas in Garfagnana for a relaxing holiday among beautiful hills and mountains, away from the bustle of big cities. On this page we are pleased to offer you the best villas for rent in Garfagnana.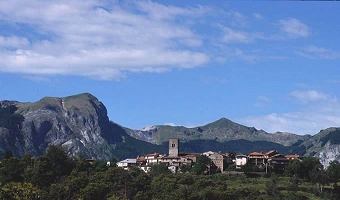 The Garfagnana is located in the province of Lucca and is surrounded on one side by the high peaks of the Apuan Alps and on the other by the lower mountains of the Apennines. The Regional Park of the Apuan Alps touches both Camporgiano and Castelnuovo di Garfagnana. The regional road 445 is the most important street in Garfagnana and intersects the main cities of this area, including Barga and Castelnuovo di Garfagnana. In addition to the high mountains, this area is close to the thermal waters of Bagni di Lucca and is dotted with churches and small villages.
If you want to stay in Garfagnana being only a few kilometers from Lucca, we suggest one of our villas in Gallicano that, among other things, is also close to Bagni di Lucca, a town famous for its hot springs. If you prefer medium to large cities the best choice is one of the villas in Castelnuovo di Garfagnana that are listed below. Instead renting one of our villas in Camporgiano you will be further north, in the countryside and near the Regional Park of the Apuan Alps.