Villas for rent in Valdinievole
If you love Florence, Pisa, Lucca and the Versilia coast and want to reach them all in less than an hour, the best solution for you is one of our villas in Valdinievole. We have chosen for you the best villas for rent for your holidays in Valdinievole and we offer you all of them on this page.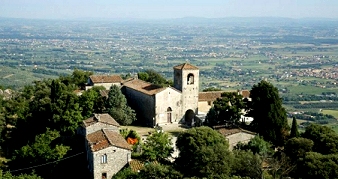 Valdinievole is a valley in the
province of Pistoia
. The land is flat and hilly until you reach the foothills of the mountains of Pistoia. The cities that characterize it offer beautiful historical center, major shops, nurseries and a large shoe and textile industry of great notoriety. The agricultural products, moreover, are many and of high quality. The proximity to the cities of Lucca and Pistoia make Valdinievole an extremely convenient location if you want to visit both towns. Florence can be reached in about an hour from the main tourist towns in Valdinievole. The train is certainly a great alternative means of transport to the car given the numerous connections to Florence, Lucca, Pisa and Viareggio.