Villas for rent in Incisa in Val d`Arno
There are many villas in Tuscany that we have on this page and we are pleased to offer you our villas in Incisa in Val d'Arno. Discover which of the villas for rent in Incisa in Val d'Arno is the most suitable to your needs and contact us.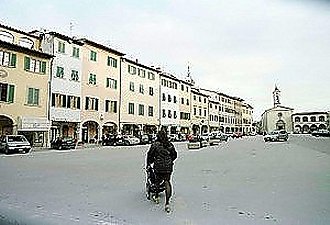 Incisa in Val d'Arno is in the province of Florence and is located about 32 kilometers south of the most important province of Tuscany. The connection between the two is quick and easy even for less experienced drivers as you just
take the A1 and exit at 'Incisa in Val d'Arno'
. The town center is a 5-minute drive from the motorway and is located 122 meters above sea level. Incisa in Val d'Arno is located close to the municipalities of Reggello, Figline Valdarno and Greve in Chianti.
If you love art, the city of Incisa in Val d'Arno offers beautiful works of art placed in important churches. Among these we note the St. Alexander Church which houses a triptych of 1400 by Andrea di Giusto, the Church of Saints Cosima and Damian al Vivaio with must see works of art and the crucifix of ancient origins which is located inside the Oratory the Crucifix. According to many, this is a miraculous crucifix. Surely it is beautiful and deserves to be admired quietly.