Holiday villas in Cerreto Guidi in Valdarno Inferiore
Do you want to stay between hills covered with vineyards and olive groves between Florence and Pisa? You can choose one of our villas in Cerreto Guidi in the province of Florence. On this page you can find some information about the town, followed by the holiday villas in Figline Valdarno we have selected for you.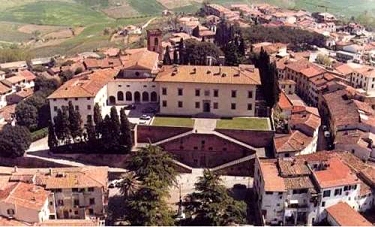 Cerreto Guidi is located in the province of Florence, just north of the Arno River and east of Fucecchio. Vinci, birthplace of Leonardo da Vinci, is a few miles away and definitely worth a visit. By car you can reach
Florence
in about 40 minutes and
Pisa
in about 50 minutes. Nearby are the towns of
Lucca
and
Pistoia
offering medieval city centers of rare beauty. Cerreto Guidi is located 145 meters above sea level.
Do you know who before you decided to stay in a villa in Cerreto Guidi? The Medici family in person! The Medici built here one of their
Medici Villas
in the sixteenth century. Today the villa houses an important museum that you may want to visit. Stroll through the park, go up the stairs and see the impressive large rooms inside. In addition to the Medici Villa of Fucecchio, a few kilometers from the city you can find the Villa Medici di Stabia, now closed to public and private property.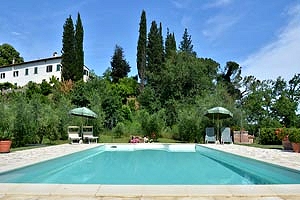 Villa S Giovanni
Holiday villa for rent in San Miniato (Pisa), in Tuscany. Villa accommodating 8+2 persons, Internet connection, wide garden, car park and private swimming pool. Horseback rides, truffle hunting, visits to a chocolate maker and a dairy with tasting experience.
7 days: min: 1450 € - max: 2900 €
More details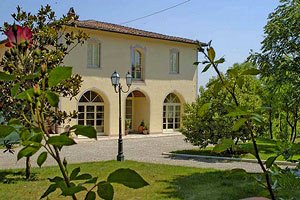 Villa Pisa
Luxury villa in San Miniato (Pisa) in Tuscany. Luxury villa with accommodation for 14 people, air conditioning, garden, swimming pool, golf near the villa.
7 days: min: 5545 € - max: 6600 €
More details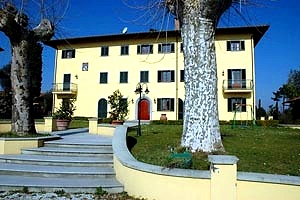 Villa Fucecchio
Elegant luxury villa sleeping 11 halfway from Florence and Pisa and a few kilometres from Montecatini Terme, in Lower Valdarno. Wide park, swimming pool, Internet connection, whirlpool facilities, air conditioning. Tennis courts, riding stable, restaurant, wine shop and wellness centre nearby.
7 days: min: 2565 € - max: 4100 €
More details