Holiday villas for rent in Certaldo in Lower Valdarno
Discover the city of Boccaccio! We are pleased to introduce you on this page the best villas in Certaldo. If you decide to rent one of these villas for rent in Certaldo we will be happy to assist you in the selection and to help you in the reservation.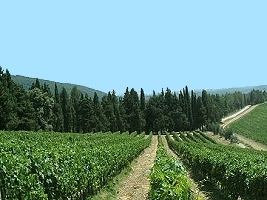 Certaldo is located in the province of Florence and is
one of the most famous Tuscan town
with its beautiful old town. Certaldo is only 50 minutes from Florence. Also, if you really want it you can go to drink a coffee or eat ice cream in San Gimignano every time you want because the two medieval towns are only 13 kilometers apart. Siena is about 45 miles away and you can decide whether to take the fast road or the beautiful scenic road in Chianti. To reach Pisa instead you will take about one hour and ten minutes.
The
historic center of Certaldo
is a little gem thanks to the red bricks that have contributed over the centuries to build the historical townhouses. The city offers a wonderful view of the Valdera and the Valdarno. Giovanni Boccaccio, author of the 'Decameron', one of the most important texts of Italian literature, is closely linked to the city and those who have read his novels certainly will be able to recognize in the streets, palaces and squares of Certaldo the places where these fun stories masterfully narrated took place.