Siena in Winter ... Skiing on Mount Amiata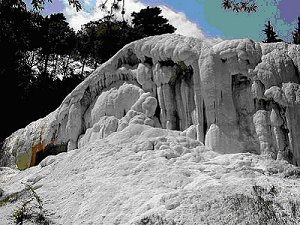 As you are packing up for your Christmas or Easter holidays in Siena, do not forget your
skis
or
snowboard
. Indeed, if after having browsed the ads for holiday rentals in Siena you have decided to spend one or more weeks in the town of the Palio... well, you should absolutely go to Mount Amiata and try the over 20 kilometres of ski tracks of this important ski resort.
With its 12 downhill pistes and 4 Nordic-ski tracks,
Mount Amiata
, a dormant volcano between the provinces of Siena and Grosseto, is certainly the most important winter sports resort in Lower Tuscany and Upper Latium.
It has been known to those who love
holidays on snow
since the 1960s. Even the famous ski teachers from Sestola (an Italian ski resort in the Apennines) went there to teach their technique to many tourists. Moreover, it is only about an hour`s drive from your apartment or villa in the heart of Siena; and the travel could be even shorter, if you have rented a farmhouse or an apartment in a holidays farm in the countryside.
The
skiing season
usually opens in mid-December and runs to Easter. However, like for many other ski resorts all over Italy, everything depends on climatic conditions, and the skiing season could be prolonged in case of heavy snowfalls.
Last but not least, on Mount Amiata you will find many accommodation facilities and some ski teachers.
Our most requested villas: