Siena Traditional Cuisine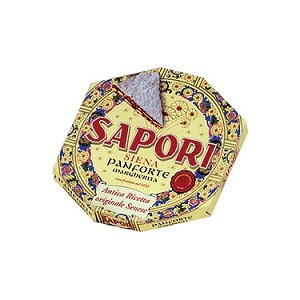 If you want to seduce someone by teasing his/her taste buds, Siena is the right place! Spending your holidays in Tuscany means staying in a land famous for its
great wines
and its
excellent cuisine
. It is certainly not by chance that Pellegrino Artusi wrote his celebrated
Science in the Kitchen and the Art of Eating Well
in Florence and that the books contains the recipes of many
traditional Tuscan dishes
.
So, if you have rented a villa or an apartment in Siena for one or more weeks, this is the right occasion to try the Tuscan cuisine. You just need to look for the nearest grocery to your picturesque apartment in Siena and buy a basket of wild boar or
cinta senese sliced meats
and some waffle to eat with them, or enter a bakery and buy some cavallucci (chewy anise biscuits),
panforte
(the traditional Sienese Christmas cake made with honey, nuts, chocolate, spices, and dried fruit),
ricciarelli
(soft almond cookies), mandorlato (an almond cake) or panpepato (the darker version of panforte).
You can also ask the people living next to your villa in Siena for a restaurant where to taste
bruschette
,
panunto
with cabbage (grilled bread with olive oil, garlic and salt soaked in the water used to boil the cabbage),
pappa al pomodoro
(bread and tomato soup),
pappardelle
with wild game or chianina sauce.
And then there is the
Florentine-style steak
, certainly the star of the Tuscan cuisine, which you could even try to cook by yourself in the garden of your holiday house in Siena, if you rent a villa equipped with barbecue.
Indeed a holiday in Tuscany is also a
travel into taste
!
Wanting for wines? Read the next chapter of this brief travel guide to Siena.
Our most requested villas: