Monteriggioni and its Round City Walls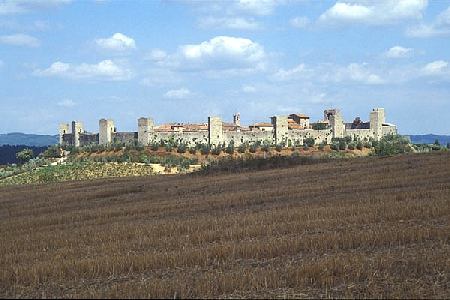 As you approach
Monteriggioni
you feel like you are travelling back in time. The small town, whose distinctive feature is its elliptical city walls soared by 14 towers, is set atop a hillock. Only two access gates (Porta Romea and Porta San Giovanni) open into the walls, one opposite the other.
Therefore, if you are looking an the accommodation in the countryside for your holidays in Siena, why do not you take a look at the ads for holiday rentals in Monteriggioni ?
Mentioned by Dante in his
Divine Comedy
, Monteriggioni was for a long time the object of a
struggle between Florence and Siena
, like many other towns in this corner of Tuscany. It was only in 1554 that Florence definitively conquered it.
If you are spending your holidays in Tuscany between the end of June and the beginning of July, you can participate in the historical re-enactment of this event. In the first two weekends of July in Monteriggioni takes place the
Festa Medievale
and the castle teems with knights, minstrels, jousts, jugglers and musicians. During the festival, all transactions are made in "grossi", a special currency that replaces the euro inside Monteriggioni city walls.
If you are looking for a holiday house, why do not you rent a farmhouse or an apartment in a holiday farm in the province of Siena, on the
hills that overlook Monteriggioni
?
Our most requested villas: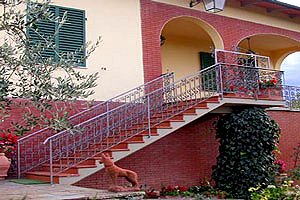 Villa sleeping 4+2 between Florence and Siena, in the Chianti region, in Tavarnelle Val di Pesa. Swimming pool, air conditioning, Internet connection, table-football table, table-tennis table. Riding stable and tennis club within a few kilometres.
More details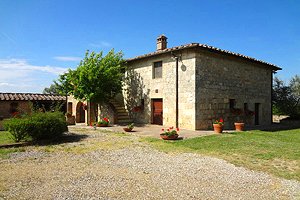 Villa with swimming pool for rent near Siena for holidays in Tuscany. Villa with accommodation for 4/6 people, panoramic view on Siena.
More details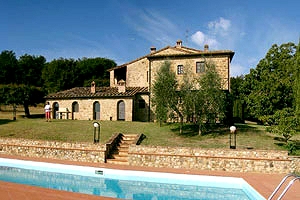 Elegant farmhouse converted into villa near Casole d`Elsa (Siena), in Valdelsa. 11/13 sleeping accommodations, swimming pool, barbecue, hydromassage, satellite TV. Wonderful panorama. Riding stables, golf courses and tennis courts nearby. Wedding ceremonies.
More details
Luxury villa with private swimming pool for holidays in Monteriggioni, in the province of Siena, in Valdelsa. 6 sleeping accommodations, satellite TV, barbecue. Riding stables in the neighbourhood.
More details