Legends in Siena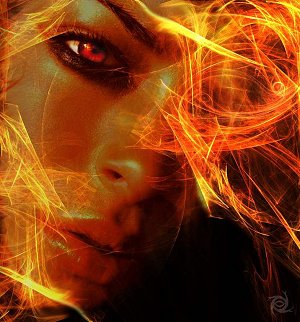 If your holiday house is in the district called Cittΰ and you want to go to Piazza del Campo or to the Cathedral of Santa Maria Assunta, you will certainly go along
Via della Diana
. Despite what you may think, the name of the road does not refer to the Roman goddess of the hunt and of wild animals, but to the
legendary river
that is said to flow under the town and that the inhabitants of Siena have been searching for century to no avail.
However, that of the Diana is only one of the many stories and legends you will hear about if you decide to rent an apartment or a villa in Siena for your next holidays in Tuscany.
Many other stories refer to Siena underground.
The "guerchi" - that is, the men who in the past centuries dug Siena underground waterworks (a page of this brief travel guide to Siena is dedicated to it) - reported to have seen cheerful "weird elves" dancing, the so-called "omiccioli", and pixies who appeared and disappeared in flashes of light, the "fuggisole".
If, instead of a holiday house in town, you prefer to rent a farmhouse or an apartment in a holiday farm in the outskirts of Siena, you could also transform into ghost busters and drive to Coltibuono or to the castle of Brolio, in the municipality of Gaiole in Chianti. As the legends go, the Abbey of Coltibuono is haunted by the
ghosts
of some monks, whereas the ghost of Bettino Ricasoli, also known as "Barone di Ferro" (Iron Baron), haunts the castle of Brolio.
You will certainly have thrilling holidays in Siena at the discovery of the many legends about the town of the Palio!
Our most requested villas: