How to Get to Siena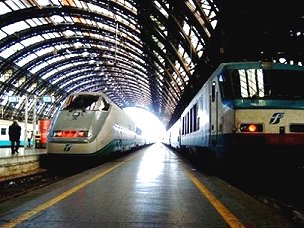 If you have decided to spend one or more weeks in Tuscany and you are browsing the ads for holiday rentals in Siena looking for a villa, an apartment, a farmhouse or an apartment in a holiday farm... you have plenty of ways to get to the town of the Palio.
By car
Coming from south, take the A1 motorway up to Valdichiana and then take the Bettolle-Siena. Coming from north, you have two possibilities: either you take the A1 motorway, exit at Valdichiana and take the Bettolle-Siena or you exit at Firenze-Certosa and take the so-called Autopalio, the expressway Florence-Siena.
By plane
Florence Amerigo Vespucci and Pisa Galileo Galilei airports are the main Tuscan air stations. Once you land in one of these two cities, getting to your accommodation facility in Siena will be child`s play. You could rent a car and follow the indications provided in this page. Otherwise, if you do not feel like driving and you do not like travelling by bus (you could get to Siena even by bus), you could get on a train and enjoy the ride through the Tuscan countryside. How long does a train ride to Siena take? From Florence it takes slightly more than an hour, whereas from Pisa it takes slightly less than two hours.
And do not forget that you can also land in Rome (it has two airports), Milan or Bologna. Thanks to the high-speed rail line connecting Milan to Rome, you can easily get to Florence Santa Maria Novella station and then get on a train to Siena.
Have a nice holiday in Siena
!
Our most requested villas: