Having a Walk in Siena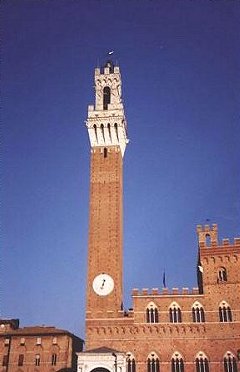 If you have decided to spend your holidays in Tuscany in a rented apartment or villa in Siena historic centre, just wear a pair of comfy shoes and have a trek at the discovery of the town of the Palio.
Indeed, the so-called
urban trekking
was born right in this charming corner of Tuscany. In 2002 Siena was the first Italian town to promote a freer way to visit a town than traditional tourism, which is often made of long queues for tickets and quick visits to museums.
Thanks to urban trekking, which someone calls also sport or
slow tourism
, you could leave your holiday house in Siena at the discovery of the less renowned but nevertheless picturesque corners of the town.
Moreover, October 31st (All Saints` Eve or Halloween) has been proclaimed the
Giornata Nazionale del Trekking Urbano
(a day devoted to urban trekking) and many Tuscan and Italian towns have supported the initiative so far.
Siena is divided into three districts called
terzi
- the one of Camollia, the one of Cittΰ and the one of San Martino - and each of them includes some of the 17
contrade
and their museums. During your stay, you could visit them and discover the treasures they house.
So...
have a nice holiday in Tuscany and great walks in Siena
!
Our most requested villas: