Siena the Town of Wine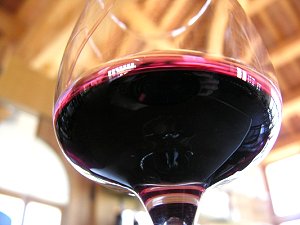 Italian, and especially Tuscan, wines usually occupy top positions in all of the lists by the most prestigious wine magazines.
The place of honour belongs almost always to
Brunello di Montalcino
, a red wine with an unmistakeable perfume and taste. But there are also the
Vino Nobile di Montepulciano
, the various varieties of
Chianti
, the
Vernaccia di San Gimignano
and, at the end of any meals, the
Vin Santo
.
Instead of travelling along the Tuscan hills looking for farms and wineries, if you are on holidays in Siena you can go for a tour at the discovery of the Tuscan wines just sitting on a table.
Leave your apartment or holiday house in Siena in direction of the district of Camollia, in the northern part of the town. Once there, you will see a building dating back to the 16th century: the
Fortezza Medicea
, also known as Forte di Santa Barbara, which was erected after Florence and the Medicis conquered their rival, Siena. In the last century the fortress was transformed into a garden and at present it hosts the
Enoteca Italiana
, an institution that aims at promoting the Italian wines in Italy and all over the world. There, you will have the opportunity to sip the treasures that are produced in the gentle green Tuscan hills, as well as all of the most prestigious Italian wines.
You just have to find the right moment to toast to your holidays in Tuscany during your stay in Siena.
Our most requested villas: