Useful Links for Your Holidays in Siena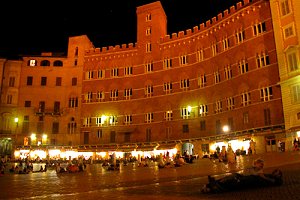 Like in any other online guide, the last page of this brief travel guide to Siena is dedicated to useful
links
for you to get the most out of your next holidays in Siena.
If you have not decided the date of departure, where to stay, whether to rent an apartment in Siena historic centre, a villa in the hills around Siena, a farmhouse or an apartment in a holiday farm in the province of Siena, yet... go on reading: you will certainly find some useful piece of information.
The previous pages were dedicated to the history of Siena, its museums and its secrets, as well as to the hills and the many picturesque medieval villages that surround the town of the Palio. We have also dedicated some pages to Siena traditional cuisine and to the food and wines produced in the province.
In the following, you will find a list of
websites
on Siena and its province:
Have a nice holiday in Siena
!
Our most requested villas: