Tips and Advice for Shopping in Siena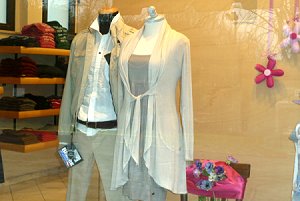 A holiday in Siena may be an opportunity for you to dedicate yourself to
quality shopping
! Indeed, in the town of the Palio there are plenty of clothes shops, handicrafts shops, confectioneries and wine shops. Places you can enter just out of curiosity and you cannot leave without having bought something for you and some gifts for your relatives and friends.
The main
shopping streets
- which you should visit as soon as you have left your luggage in your apartment in Siena - are Via di Cittΰ and Banchi di Sopra (which are both close to Piazza del Campo), and Via dei Montanini (which is in proximity to the Medicean Fortress and to the "Artemio Franchi" stadium).
Then you have the many picturesque
street markets
scattered all over the town, where you can make really good bargains.
Do not forget that during the winter and summer
sale seasons
- in January and February and in June and July, respectively - you can save up to 50%, especially as far as clothes are concerned.
If you prefer, you could spend a day in a
outlet village
. The closest to your villa, holiday farm or farmhouse in Siena is the Valdichiana Outlet Village, next to the A1 motorway exit, or, if you are coming from the town of the Palio, at the exit Bettolle along the Siena-Perugia expressway. You will really find any kind of goods there!
These are just a few tips for your shopping in the town of the Palio. You will certainly find out more about it talking with your neighbours during your holidays in Siena.
Our most requested villas: