Holiday villas for rent in Donoratico
Among the most famous seaside resorts in Tuscany here are our villas in Donoratico. Below you can find our selection of holiday villas in Donoratico near Castagneto Carducci with beautiful photographs and great prices.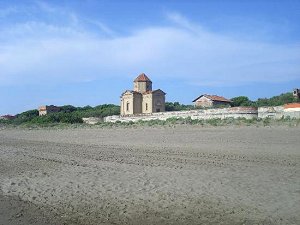 Donoratico is located in the municipality of Castagneto Carducci with its beaches and has become
one of the most famous seaside resorts in Tuscany
. Surrounded by Castagneto Carducci to the east, Marina di Castagneto Carducci to the north and San Vincenzo to the south, the town welcomes many tourists every year with their families. Donoratico is 45 minutes drive from Livorno, the main city and capital of the province. A 110 kilometers away there is the town of Siena, even if the territory of its province extends closer to the coast than the city. The Province of Pisa is not far: Volterra is 54 kilometers away and the city of Pisa 78 km, easy to ride in less than an hour. The nearest airport is Pisa Galileo Galilei Airport.
The
beaches of Donoratico
are very wide and sandy. In the summer are filled with people, even if there are peaceful and less crowded spaces. They are lined by thick pine forests where visitors can enjoy the restorative powers of nature. The pine forests and beaches of Donoratico make your holiday in Tuscany unique and enjoyable.