Holiday villas for rent in Bolgheri
Between vineyards and the sea choose one of our villas in Bolgheri in the Etruscan Coast. On this page you can find a fine selection of villas for rent in Bolgheri in the province of Livorno.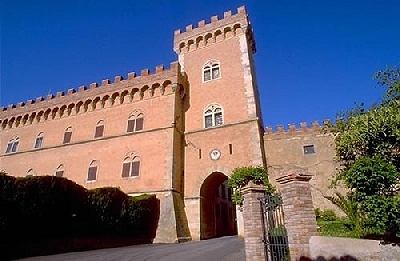 Bolgheri belongs to the province of Livorno in Tuscany and it is a
very fascinating place
. It is not far from the sea and so you can reach the most famous beaches of the Tuscan coast every day without any problems. Between Bolgheri and Livorno there are about 50 miles with a scenic drive along the coast with the sea on one side and on the other the promontory with its coastal towns. From Bolgheri you can reach Volterra in less than an hour to see one of the most beautiful historical places of Tuscany. Bolgheri is also less than two hours by car from Siena.
A few kilometers from the sea, Bolgheri offers a
beautiful historic center
. The town sits on a hill and is characterized by the fortress, built to protect the village. The Cypress Avenue is the road that leads to the town and definitely represents a warm welcome to everyone, locals and tourists. At about 400 meters we find the Castiglioncello di Bolgheri whose origins date back to 780 but that was embellished and fortified over the centuries. To admire also the Church of St. Bernard built in the nineteenth century.