holiday villas for rent in Cecina
Do you like sports on the sea? Choose one of our villas in Cecina! No need to look further, in fact by renting one of our villas in Cecina you'll enjoy privacy and independence in one of the most popular resorts on the Tuscan coast.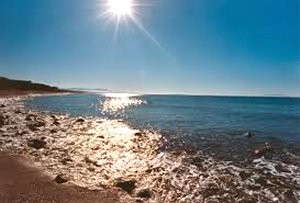 Cecina is a famous seaside resort of the Etruscan Coast. The town is located between Rosignano Solvay to the north, Riparbella to the east and Bibbona to the south. The beaches of
Vada
not are far from
Marina di Cecina
and are popular among many people who every year choose this location for their summer holidays. In 40 minutes by car you can reach Livorno, the provincial capital and most important city in the area. Continuing inward instead, you will come to the beautiful city of
Volterra,
located about 40 kilometers away.
The
beaches of Cecina
are mainly three which follow one after the other. To the north there is Vada with wide sandy beaches, as you head south you meet the National Reserve Tomboli di Cecina, a large protected area where you can spend pleasant moments of relaxation between the sea and the unspoiled nature. To the south there is also Bibbona with its famous beaches.