Holiday villas for rent in Castiglioncello
A popular tourist destination over the years has attracted filmmakers, actors and celebrities? Choose one of our villas in Castiglioncello in the province of Livorno. We are pleased to give you important offers for holiday villas in Castiglioncello and in other areas of the Etruscan Coast.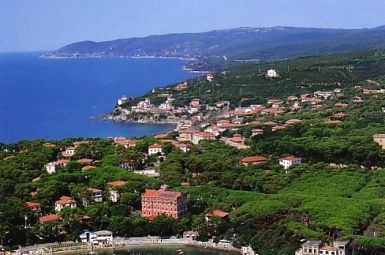 Castiglioncello is located in the
province of Livorno
and is 23 kilometers from the Tuscan capital. The two towns are also connected by a train which takes 27 minutes to get from Castiglioncello to Livorno and the local bus lines along the coast which offer a scenic and beautiful trip. If you decide to get in Tuscany by ship, yacht or cruise ship, the port of Livorno is one of the major Italian ports. Pisa airport, then, is the nearest airport to Castiglioncello. It is located about 42 kilometers away and by car it will take a little more than thirty minutes.
The
beaches of Castiglioncello
are varied and there is a nice walk along the sea and the small beaches until you reach the town of Rosignano on one hand and the large promontory covered with a lush pine forest on the other. Not far away, in addition, other small beaches that attract tourists from all over the world for the clearness of its sea. The pine forest is home to some great cafes, an outdoor cinema during the summertime and, along the sea, it reaches the central square of the city.