Shopping in Pisa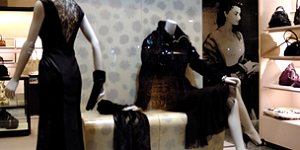 What sort of a
holiday in Pisa
would it be, if you could not dedicate to your favourite activity?
Therefore, in this tourist guide could not lack a chapter dedicated to
shopping
.
The perimeter of the town and the streets that lead to Piazza dei Miracoli are dotted with souvenir
stalls
, that thrive among the palaces and the villas of Pisa . There, you will find myriads of reproductions - in any size and on any objects - of the most famous Leaning Tower in the world as well as posters and puzzles, cushions and aprons with the main Pisan monuments. In short, a real open-air supermarket.
We suggest this first stop to all those tourists who are looking for souvenirs for their relatives and/or friends and who do not want spend too much!
Things change as you walk from Piazza del campo towards the Arno. In
Borgo Stretto
, in the district of Tramontana, north of the river, you will find plenty of bookstores, jewellers` and clothes shops. On the other bank of the Arno, in the district of Mezzogiorno, behind Piazza XX Settembre, begins
Corso Italia
, where you will find many clothes and gift shops.
Situated opposite one another, these two areas of the town - which make the second part of our shopping walk - are among the most luxurious spots in Pisa.
Our last tip is dedicated to gluttons.
Before your stay in Pisa comes to an end - or even before you go back to your apartment or villa in the town of the Leaning Tower at night - you should visit the
Cioccolateria De Bondt
, where you will find any kind of pralines and slabs of chocolate!
Our most requested villas: