The Airport of Pisa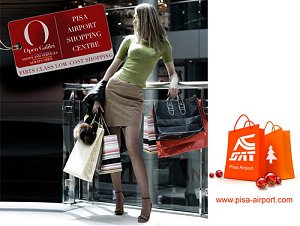 Pisa airport
, whose full name is Galileo Galilei International Airport, is the main airport in Tuscany. It is just a kilometre from the town and is well served with a regular train service (a 5-minute trip with no intermediate stops takes you from the city centre to the airport).
So, if you are planning your next holidays and you are thinking of renting a villa in Tuscany, or even a villa in Pisa or in its outskirts, and you are travelling from abroad, the plane could prove to be the ideal means of transport.
Consider that Pisa is a
town on human scale
and you do not need a car to visit it (however, if you cannot renounce it... in Pisa you will find plenty of car rentals).
You do not like travelling by plane? You are no foreign tourists? You come from other Italian towns?
If you want to get to Pisa by
car
from north-western Italy, you can take the A12 motorway; if you come from Florence or any other town in eastern Tuscany, you can reach Pisa via the Firenze-Pisa-Livorno expressway or the A11 motorway; if you come from southern Italy, either you take the SS1 Aurelia, or you take the A1 motorway, exit at Firenze Scandicci and then take the above-mentioned Firenze-Pisa-Livorno expressway.
If you are travelling by
train
, Pisa`s railway station is connected to Santa Maria Novella railway station in Florence (where most of the national high-speed trains stop), but you can get to Pisa also travelling from Rome Termini.
In short, there are plenty of ways to get to Pisa.
The first and fundamental thing for you to do, however, is to rent a dream accommodation for your holidays in Tuscany!
Our most requested villas: