Pisa`s Historical Churches and Palaces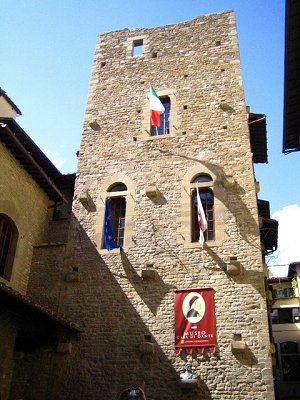 The first thing to do during a
stay in Pisa
is to visit the Leaning Tower and the other marvellous monuments in Piazza dei Miracoli. Then, you have to decide what to do during the rest of your holidays; which, by the way, does not pose particular problems.
You can spend some hours in the shadow of the
Palazzo dell`Orologio
(Clock Palace), in Piazza dei Cavalieri. Mentioned in the
Divine Comedy
, Count Ugolino della Gherardesca was imprisoned in this building, which was realized by uniting two pre-existing towers.
Then, behind Lungarno Pacinotti, there is the
church of San Nicola
, which features a slightly leaning octagonal bell tower.
In Lungarno Pacinotti, not far from the Ponte di Mezzo, stands
Palazzo Agostini
. This reddish palace is the last terracotta-tiled building in Pisa (for more information read also the chapter dedicated to Pisa by night).
Santa Maria della Spina
, in the Lungarno Gambacorti, is a magnificent example of Pisan Gothic church. With the pinnacles and steeples that form its unmistakable silhouette, it originally stood right on the pebbly bank of the Arno.
Our tour among Pisa`s palaces, churches and villas ends at
Palazzo Gambacorti
, the town hall. The frescoes that decorate its rooms represent some of the most significant events in the history of Pisa.
Last but not least, you could leave the historic centre and visit the villas in the outskirts of Pisa : Villa Roncioni, the Medicean Villa in Coltano, Villa Agostini della Seta...
Our most requested villas: