Holiday villas for rent in Subbiano
If you love Tuscany, castles, medieval towns and Arezzo choose one of our villas in Subbiano in the Casentino. In this beautiful area of the province of Arezzo, the staff of our agency has selected farmhouses and villas for rent and on this page is pleased to offer you the best holiday villas in Subbiano.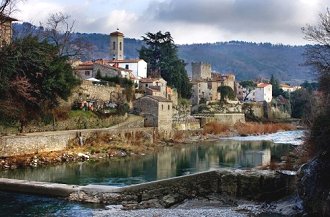 Subbiano is in the Casentino and is a beautiful village between Florence and Arezzo. The town is situated just
15 kilometers from Arezzo
to the north. Subbiano is a small town of about 6,000 residents located about 250 meters above sea level. The Arno river runs through it and in just over an hour's drive you can reach Florence. Subbiano is located halfway between Arezzo and Bibbiena.
Subbiano is a small town surrounded by nature and is famous for the presence of numerous well-preserved medieval castles. The first is located in the town center and is known as the Castle of Subbiano. The tower is crenellated and impressive and the profile of the castle stands at the center of the city. Nearby instead there are other medieval villages as Vogognano and castles from various eras such as Castle Vale.