Holiday villas for rent in Capolona
Our holiday rental agency has chosen for you the best villas in Tuscany and on this page offers you a list of villas in Capolona in the Casentino. Below you will find some information about the town and a number of villas to choose from in Capolona and the nearby areas of the Casentino.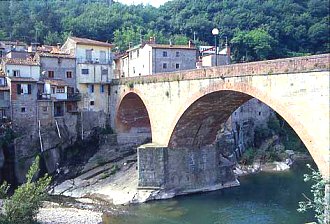 Capolona is located in the province of Arezzo in the Casentino. The town is crossed by the River Arno and is located
15 kilometers from Arezzo
. In just 20 minutes driving you can reach Arezzo. From Capolona there are also trains and buses that take you to Arezzo in little time. The town lies 263 meters above sea level and is close to other beautiful villages like Subbiano and Castelnuovo.
To reach the historic center of Capolona you can cross the Arno River through an ancient stone bridge. The heart town is characterized by narrow streets and ancient buildings. The village has medieval origins and the Church of St. Martina sull'Arno dates back to the year 1000. The parish church of Santa Maria Maddalena in Sietina is a small church surprisingly rich in works of the fourteenth and fifteenth centuries.