Holiday villas for rent in Bibbiena
If you want to spend your holiday in Casentino, near Arezzo and love towns and cities we suggest you choose one of our villas in Bibbiena. The town is among the largest and most important of the Casentino and will be able to provide you with all the services you need. Choose one of the villas for rent in Bibbiena listed below.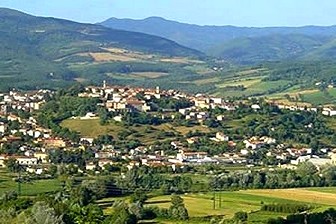 Bibbiena belongs to the territory called Casentino in Tuscany and has a population of about 13,000 inhabitants. The town of Bibbiena is located
30 kilometers north of Arezzo
, in about 30-40 minutes, so you can reach the beautiful city of Arezzo. Bibbiena can also be reached by train or bus. From Bibbiena you can easily visit both Poppi and Chiusi della Verna, reachable in less than an hour.
The historic center of Bibbiena is particularly interesting. In particular, we suggest that you visit the Church of St. Hippolytus in Gothic style with an organ inside of the sixteenth century and works of the fourteenth century, the Church of San Lorenzo with works by Della Robbia and the Sanctuary of Santa Maria del Sasso where the Virgin Mary appeared in 1347. Inside the Sanctuary you will find frescoes of the fifteenth century and works by Giovanni Della Robbia.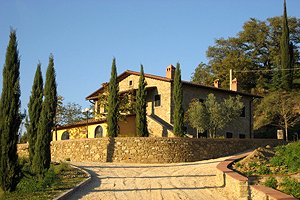 Villa Isabelle
Holiday villa with pool near Subbiano (Arezzo), in Casentino. Sleeps 12, garden, Internet connection, children`s toys. Riding stable and tennis club within a few kilometres. Wonderful view over Casentino hills.
7 days: min: 1665 € - max: 3335 €
More details