Villas for holiday rentals in Pontassieve
To stay a few kilometers from Florence, in a city rich in history and connections with neighboring cities, choose one of our villas in Pontassieve. On this page we are pleased to offer you a fine selection of villas for rent in Pontassieve.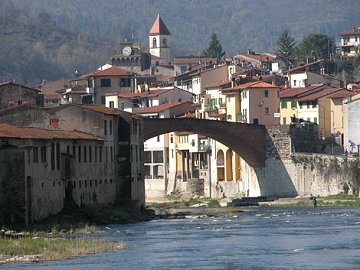 Pontassieve is located about
20 km east of Florence
and is located in the south-east of the province of Florence. From here you can easily reach Florence and the areas of ​​Mugello, of the Valdarno and the other villages in the Valdiseve. Pontassieve is among the major cities in the Valdiseve and offers all services available in a big city, as well as offering a hilly area of immense beauty.
During your holidays in a villa in Pontassieve we suggest you to discover the historic center with the Palazzo Sansoni Trombetta which now houses the seat of the municipality of the city and its three medieval gates: Porta Filicaia, Porta Fiorentina and Porta Arezzo, also called Torre dell'Orologio. Do not miss also the opportunity to take a picture of the sixteenth-century bridge over the river Sieve, which gave the city its name, the Medici Bridge over the Sieve.
There are many churches to visit and the neighboring villages: the Church of St. Michael the Archangel, known since 1200, was destroyed and rebuilt after the Second World War, the Church of St. Eustachio in Acone dates from the tenth century and particularly striking are the ancient Pieve di San Lorenzo in Montefiesole and the beautiful Sanctuary of Santa Maria delle Grazie.
Choose one of the villas for rent in Pontassieve among those listed below with pictures and prices. Find the ideal offer for you!