Villas for holiday rentals in Pelago
Do you love castles? Do not miss the opportunity to visit an area rich in castles renting one of our villas in Pelago for your next holiday in Tuscany. On this page our best offers for villas for rent in Pelago near Florence.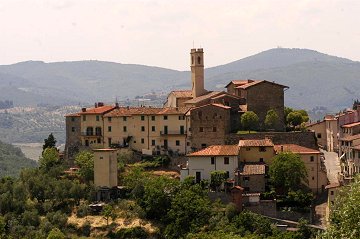 Pelago is located about
25 kilometers east of Florence
and offers an area rich in rivers where from the plain you can quickly reach the high mountains. The flat area is the town called San Francesco and the Passo della Consuma reaches 1050 meters above sea level. This area also enchants visitors with hills covered in olive groves and vineyards.
Among the places to visit in Pelago there is definitely the Pelago castle in its historic center. The castle has medieval origins and is well preserved. Here you can also admire the Church of San Clemente, restored several times between 1200 and today. Around the town of Pelago, you can also find many medieval castles transformed into villas and stately historic homes or farms where you can taste olive oil, wine and excellent local produce.
Going in search of beautiful churches in the area you can discover small villages full of charm as Nipozzano, Diacceto, Tosina, Ferrano and Magnale. Each of these places is sure to astound with historic buildings, local arts and crafts of high quality.
Choose one of our villas for rent in Pelago. Do not hesitate to contact our staff who will be pleased to provide you with details and additional information.