Villas for rent in Fiesole
If you want to stay in Florence, but do not like the chaos of the historic center we have the perfect solution for you. Choose one of the villas in Fiesole that our staff has carefully selected for you and you will be just 6 km from the historic center. Nestled in the hills above Florence, your villa in Fiesole will be a perfect place for your next holiday in Tuscany.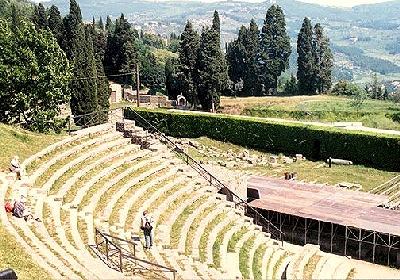 Fiesole is located
a few kilometers from Florence
and is situated on the hills of the city. From here you will enjoy a great panorama and you can easily reach the historic center of Florence by bus, by car or, if you love walking, walking along streets along olive groves and vineyards. What better way to know the area?
Fiesole has ancient origins. According to historians, the city was founded by the Etruscans in the fourth century BC For lovers of history and architecture, Fiesole will be a pleasant surprise. Among the most ancient monuments, you will find the Etruscan necropolis and the Temple. Instead, the
Roman Theatre
dates back to the first century BC and can be visited today. Inside you will be amazed thinking back to the centuries of history of the place where you are. In summer, there are many events that you can participate in Fiesole, some even within these historical places. The Roman theater, for example, is a fascinating stage for concerts and operas.
Among the hills around Fiesole you will find many historic villas whose architecture is full of stylistic elements of value. The villas in Fiesole are renowned worldwide for their beauty. In this aristocratic place, you can also rent a villa and feel part of the local history. Here you will also find many restaurants and places where you can taste local products, including an excellent extra-virgin olive oil.
Choose among our villas in Fiesole the best for you, your friends and your family.