Villas for vacation rentals in the historic centre of Florence
What better solution than a villa in the historic center of Florence for your next holidays in Tuscany? Choose one villa for rent in Florence and enjoy privacy and independence in one of the most beautiful cities in the world. On this page, our agency specialized in holiday rentals is pleased to offer villas for rent in the historic centre of Florence.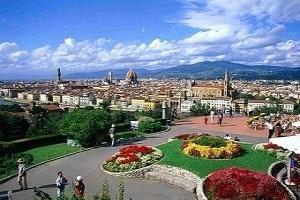 Florence is located in the north part of Tuscany and it is well connected to the rest of the region and Italy. Its historic centre is large and characterized by the Arno river and its famous bridges. The most important is the
Ponte Vecchio
(Old Bridge). From the Lungarno you can admire the hills surrounding Florence, from where there is an amazing view on the city. Not to be missed, for example, the famous Piazzale Michelangelo!
In the historic centre of Florence you can see the Duomo and the Battistero (Baptistry) that amaze the tourist with their majesty. From the Cupola del Brunelleschi you can reach walking the Piazza della Signoria (Signoria Square) with the famous buildings Palazzo Vecchio and Museo degli Uffizi (Uffizi Museum). Passing under the arches of the Uffizi you will see in front of you one of the most photographed views in the world: the Ponte Vecchio on the Arno river.
Beyond the river, following the Corridoio Vasariano (Vasari Corridor), you reach the Palazzo Pitti (Pitti Palace) and the Boboli Gardens: absolutely not to miss! Then, go to see the David di Michelangelo inside the Museo dell'Accademia (Accademia Museum), Piazza Santa Croce and the numerous Renaissance churches…
The list of museums and works of art in Florence is never ending... you just have to pack your bags, rent a villa in the historic centre of Florence and go!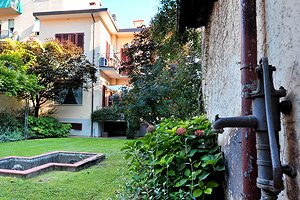 Villa Gavinana
Holiday apartments in pretty villa on the southern outskirts of Florence, in the vicinity of Piazzale Michelangelo. Accommodation for groups of 4/6/8/10/12 people. Air conditioning, Internet connection. Just a few minutes from Florence historical centre.
7 days: min: 590 € - max: 1740 €
More details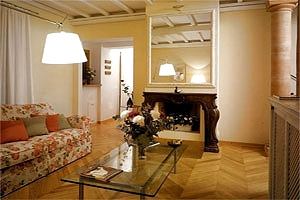 Villa Bastioni
Apartment in villa for rent near Piazzale Michelangelo in Florence. Apartment with accommodation for 6 people, air conditioning, private garden, Sat TV, dishwasher, wash machine, clothes dryer, Internet connection.
7 days: min: 1600 € - max: 1870 €
More details