Villas for holiday rentals in Reggello
Between forests and abbeys the area of ​​Reggello welcomes its visitors with changing and captivating landscapes. You just have to rent one of our villas in Reggello to discover every corner of this fascinating land. On this page our best offers for villas for rent in Reggello.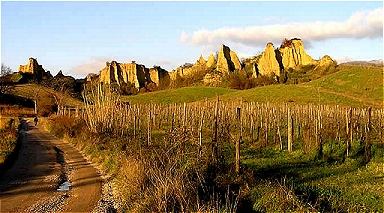 Regello lies about
40 kilometers south-east of Florence
and it is definitely an area to be discovered due to its beautiful landscapes and architecture. Between the Chianti and Casentino, here you will find beautiful landscapes such as the Balze dating back to the Pliocene and protected natural areas, as well as abbeys and medieval towns of incredible charm.
For those who love nature, we suggest you follow the path called 'Strada dei Setteponti' through rows of grapes and olive groves leads the visitor to the Romanesque Church of Cascia, continuing to Arezzo. Absolutely to visit the Forest of St. Anthony and the Vallombrosa Forest with marked nature trails for hikers.
Do not miss a visit to the Abbey of Vallombrosa, whose origins the year 1000, although its present appearance dates back to 1400. An atmosphere of peace and tranquility will make your holiday in Tuscany even more enjoyable. Also visit the park of the Castle of Sammezzano, whose building resembles in part the Taj Mahal.
Choose one of our villas for rent in Reggello and do not hesitate to contact our staff, prepared to respond to your needs.