Villas for vacation rentals in Montecatini Terme
Our vacation rental agency has selected for you the best holiday villas in one of the most famous spa towns of Tuscany. Here are our villas in Montecatini Terme in the province of Pistoia. Below some information about the city followed by villas for rent in Montecatini Terme.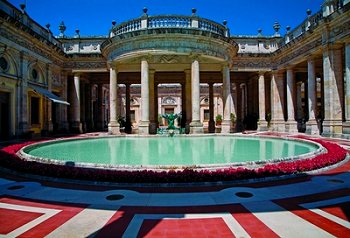 Montecatini Terme is located 29 meters above sea level. It is not far from Pistoia, only 16 kilometers. The distance between Montecatini Terme and Florence is 65 km, while between Lucca and Montecatini Terme there are 30 miles. Pisa airport is 60 kilometers away. The town is therefore an ideal place to spend a holiday in complete relaxation and to visit some of the most important cities of Tuscany. Also important the railway station of Montecatini Terme with trains every 30 minutes to Firenze Santa Maria Novella.
Montecatini Terme is one of the
most important historic spa towns of Tuscany and Italy
. The town is located in a flat area and is easily accessible from the highway. The historic center of Montecatini Terme is characterized by a wide main street with shops, restaurants and bars. Since 1400 the city has been the destination of the rich nobles who were in need of spa treatments. The elegant spas of Montecatini Terme date back to the eighteenth century (the Terme Leopoldine, renovated in the twentieth century).