Villas for vacation rentals in Pescia in Valdinievole
Do you want to stay between Florence, Lucca, the Versilia coast? Choose one of our villas in Pescia near Pistoia. On this page of our website you can find the best deals for villas in Pescia.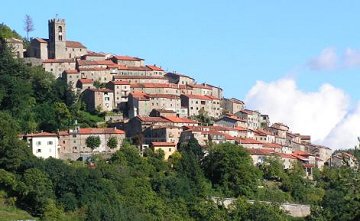 Pescia is located in the province of Pistoia and is
one of the major cities of Valdinievole
. The Nievole, in fact, is the river that passes through this valley. The town is 30 kilometers from Pistoia, 30 km from Lucca and 65 kilometers from Florence. The proximity to the spa towns of Montecatini Terme and Monsummano Terme make it the ideal destination if you love spas and medieval cities. The area is also known for the many plant nurseries.
In the center of Pescia we suggest that you visit the Cathedral and the fourteenth-century bell. The church, however, was rebuilt in 1693. In addition to the
Cathedral of Pescia
, churches to visit in the beautiful old town are the Church of San Francesco, originally in Gothic style with a chapel frescoed by Lorenzo Bicci Cavalcanti and the Church of Saint Anthony from 1300. Do not miss in Piazza Martini the Palazzo dei Vicari and the Oratory of the Madonna di Piè di Piazza. Among the museums, we point out the Museum of Natural Science and Archaeology of Valdinievole and the Civic Museum with works of the fourteenth, fifteenth and sixteenth centuries.