Holiday villas for rent in Colle Val d`Elsa
With Florence to the north, Siena to the south, Volterra to the east and the Chianti to the west one of our villas in Colle Val d'Elsa is a good choice if you want to stay in Tuscany. The following villas for rent in Colle Val d'Elsa were chosen by our agency specialized in vacation rentals.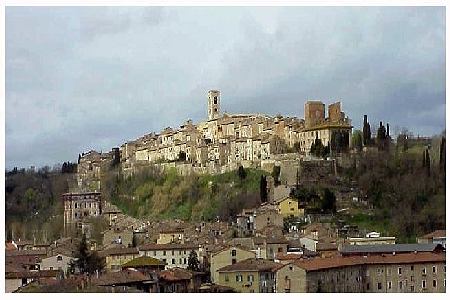 Colle Val d'Elsa is located
26 km north of Siena and 47 km south of Florence
. The town is easily accessible from both cities by car and by bus. Going west from Colle Val d'Elsa you can get in about 25 minutes to San Gimignano and Volterra in 40 minutes, in the province of Pisa. Colle Val d'Elsa is therefore between Florence, Siena and Pisa, nestled among the green hills of the Valdelsa.
Just because it is not as famous as the other towns of the Val d'Elsa, Colle Val d'Elsa will surprise you for its well-preserved medieval aspect, for the majesty of its castle and the walls, to the hills of the surrounding landscape and the tranquility of the town center. Visit the Castle of Piticciano, Ponte del Campana, the Cathedral and Via del Castello.