Holiday villas for rent in Campagnatico
One of our villas in Campagnatico will allow you to spend great holidays in Tuscany in a heavenly place with Maremma on one side and the Val d'Orcia on the other. On this page we are pleased to show you an accurate selection of villas for rent in Campagnatico made by the staff of our agency of holiday rentals that for years has selected the best holiday villas in Tuscany.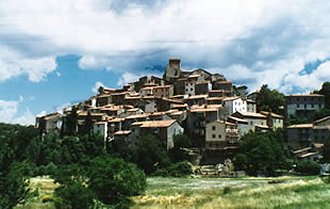 Campagnatico is located in the Tuscan Maremma, a little more than
20 kilometers east of Grosseto
. From Campagnatico you can be easily reached both the coast in towns such as Marina di Grosseto, about 35 km away, and Castiglione della Pescaia and the inland visiting towns like Montalcino in the beautiful Val d'Orcia, famous worldwide for the beauty of its landscape . By car you can reach Montalcino from Campagnatico in about 40 minutes. For history lovers, the archaeological excavations of Vetulonia are located about 40 minutes away. The Petriolo Thermal Baths are only 20 kilometers from Campagnatico.
The historic center of Campagnatico is characterized by the tower of the fortress that stands out from the town. The medieval origins of the town are still visible thanks to its walls and small streets that make up the old town. We suggest you to admire the interior of the Church of Santa Maria della Misericordia with his paintings of the fourteenth and fifteenth century and the church of San Giovanni Battista in Romanesque-Gothic style.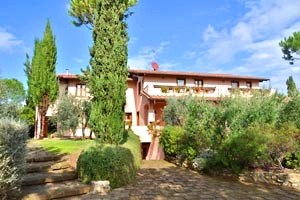 Villa Ginetta
Luxurious villa sleeping 12+6 in Grosseto countryside, in Maremma. Swimming pools, wide park, hydromassage, solarium area, gym, steam room, air conditioning, Internet connection, barbecue, children`s toys, pizza oven. Riding stable, Natural Park of Maremma and beaches within a few kilometres.
7 days: min: 3000 € - max: 4900 €
More details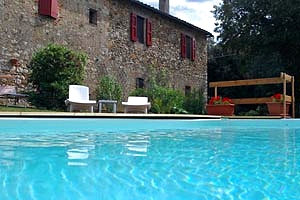 Farmhouse Terme Petriolo
Holiday farmhouse in the province of Grosseto, in Maremma. Sleeps 7, swimming pool, satellite TV, Internet connection, barbecue, wonderful panorama. Petriolo`s spas nearby.
7 days: min: 840 € - max: 1400 €
More details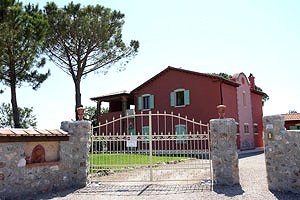 Villa Roselle
Villa sleeping 16+8 in Maremma, between Campagnatico and Grosseto. Swimming pool, wide park, air conditioning, Internet connection, barbecue, whirlpool. Beaches, Ombrone Fluvial Park, Maremma Natural Park, golf club and riding stable within a few kilometres. Archaeological sites nearby.
7 days: min: 2205 € - max: 4851 €
More details