Holiday villas for rent in Impruneta
Our agency is pleased to offer you the best villas in Impruneta in Chianti. A few kilometers from Florence, this beautiful town offers a lovely historical center and great food. Your villa for rent in Impruneta will be ideal for your stay in the Chianti countryside and at the same time to stay close to Florence.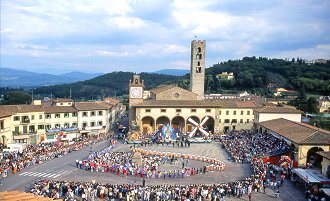 Immersed in the Chianti territory that belongs to the province of Florence, Impruneta is located about 10 kilometers south of Florence. The
location is great
as the town is situated a few kilometers from the A1 motorway and is therefore easily accessible by car. In addition, the public transportation services are frequent. The bus is the most convenient mean of transport to get to know the other towns of the area or to visit Florence.
The town of Impruneta is famous for the manufacture of ceramics. For centuries, this material has been used to beautify the town itself and the surrounding cities, especially Florence. If you love pottery and terracotta, this city will leave you speechless. Visit the old town and stop in the shops selling ceramics. The shopkeepers are happy to introduce you to their products and explain the history behind each of them. You will learn the art of handworked pottery and you'll take home handmade objects of rare beauty.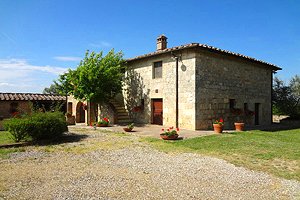 Villa Siena
Villa with swimming pool for rent near Siena for holidays in Tuscany. Villa with accommodation for 4/6 people, panoramic view on Siena.
7 days: min: 1016 € - max: 1544 €
More details