Villas for holiday rentals in Anghiari
Do you love castles? Do you want to explore the south of Tuscany? Are you undecided between Umbria and Tuscany? Choose one of our villas in Anghiari and will spend wonderful holidays between Tuscany and Umbria, surrounded by so many castles. On this page you can find many holiday villas in Anghiari for rent and among these there may be the ideal one for you.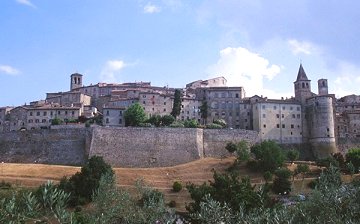 Anghiari is located in the Valtiberina and is located in the province of Arezzo, about 30 kilometers east of the provincial capital. The town is located on a hill and has a fortified appearance. Its location is ideal as it is between
Arezzo to the west and the border with Umbria to the east
allowing anyone who loves both of these regions, Tuscany and Umbria, to visit both. From Anghiari you can also easily reach the Val di Chiana, Casentino and within a few kilometers the Lake of Montedoglio. The territory around Anghiari is famous for its numerous castles that will leave you speechless for their majesty and beauty.
Castles in Anghiari to visit are many and each of them has a particular history rich in suggestive and legendary elements. Among the castles, we name the Galbino Castle, the Castle of Montauto, Castle Pianetole and the Castello di Sorci.