Holiday villas for rent in San Godenzo
Do you want to stay in the territory that probably inspired Dante Alighieri's Divine Comedy? Choose one of our villas in San Godenzo. On this page you can find the best deals on villas for rent in San Godenzo for your next holiday in Tuscany.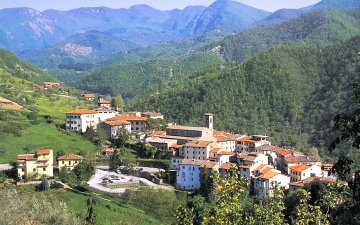 San Godenzo is situated in Valdisieve east of Florence. The
distance between San Godenzo and Florence is about 50 kilometers
. The town sits on a hill about 400 meters and is surrounded by lush woodland where you can wander and enjoy pleasant moments with your family. San Godenzo is the largest municipality in the north of Valdisieve, bordering the municipalities of Londa and Dicomano. The road connects today as centuries ago, the city of Florence with the city of Forlì in Emilia Romagna.
During your stay in San Godenzo you absolutely must visit the Abbey of San Gaudenzio. The church in fact dates back to the year 1000, more precisely to 1028. The abbey was founded the Benedictine monastic order who chose these isolated places to live, pray and work. Among other things, there are numerous castles and churches built over the centuries on these hills and you could discover them one by one during your holidays in this part of Tuscany.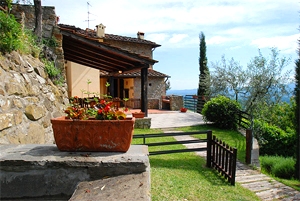 Villa Olivo
Farmhouse (independent villa) on the Tuscan hills in Valdarno Superiore between Florence and Arezzo. Swimming pool, whirlpool bathtub, solarium, Internet connection. 10/14 beds.
7 days: min: 1800 € - max: 2935 €
More details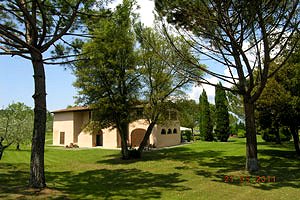 Villa Valdarno
Villa sleeping 8 in Pergine Valdarno (Arezzo), in Upper Valdarno. Garden, swimming pool, wood-burning oven.
7 days: min: 1500 € - max: 2200 €
More details