Holiday villas fore rent in Pontassieve
Just 10 kilometers from Florence surrounded by vineyards are our villas in Pontassieve. Below you will find the best offers for holiday villas in Pontassieve near Florence with pictures, prices and descriptions.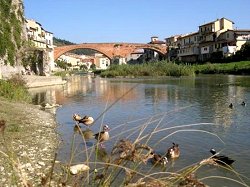 Pontassieve is situated about
10 miles east of Florence
. The two cities are easily accessible to each other both by car and by train or bus. Public transportation in fact are ideal if you do not want to drive in downtown traffic. Pontassieve is located approximately 100 meters above sea level and is surrounded by extensive green spaces covered with vineyards and olive groves. The town of Pontassieve is bordered by particular towns such as Fiesole, Pelago, Borgo San Lorenzo, Rufina and Rignano Sull'Arno.
The old town of Pontassieve is certainly worth a visit. The city is characterized by its main deck, a bridge built by the Medici family over the river Sieve. The city's name derives from this bridge: 'bridge over the Sieve', Pontassieve. The seat of the municipality is in the historical building called Palazzo Sansoni Trombetta. A small part of the medieval city wall is still visible and the three medieval gates are impressive (the fourth was destroyed): Porta Fiorentina and Porta Porta Arezzo Filicaia.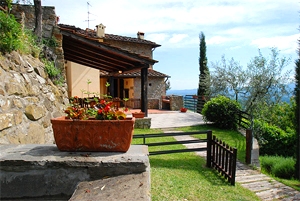 Villa Olivo
Farmhouse (independent villa) on the Tuscan hills in Valdarno Superiore between Florence and Arezzo. Swimming pool, whirlpool bathtub, solarium, Internet connection. 10/14 beds.
7 days: min: 1800 € - max: 2935 €
More details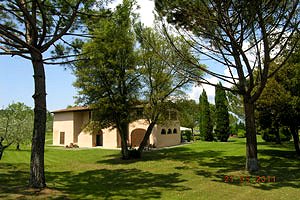 Villa Valdarno
Villa sleeping 8 in Pergine Valdarno (Arezzo), in Upper Valdarno. Garden, swimming pool, wood-burning oven.
7 days: min: 1500 € - max: 2200 €
More details