Holiday villas for rent in Pelago
Situated on the mountains east of Florence you can find the villas carefully chosen by the staff of our agency of vacation rentals in Pelago. Read on and find villas in Pelago in Valdisieve that we have on this page ... there may be the villa of your dreams!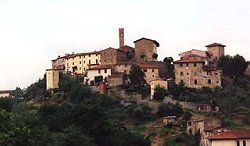 Pelago is situated about
30 kilometers east of Florence
. The road connecting the two cities is very scenic. At every turn, the landscape will become more beautiful and exciting. Pelago is part of the territory called Valdisieve in the province of Florence and its extension is such that from 89 meters above sea level reaches and exceeds 1000 meters. From a hilly area characterized by fields of olive trees and vineyards we pass to forests and high mountains. From Pelago you can reach both the Mugello and the Casentino, or even the Upper Valdarno.
Discover the land of Pelago with all its for fascinating landscape differences! The flat land gives way to the curves of the woods and going up to the Passo della Consuma. Many are therefore the medieval villages and ancient churches located in the municipality of Pelago. Every small town has something unique and deserves to be seen.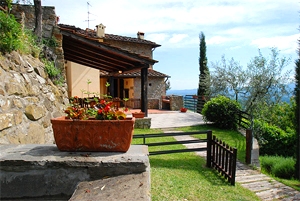 Villa Olivo
Farmhouse (independent villa) on the Tuscan hills in Valdarno Superiore between Florence and Arezzo. Swimming pool, whirlpool bathtub, solarium, Internet connection. 10/14 beds.
7 days: min: 1800 € - max: 2935 €
More details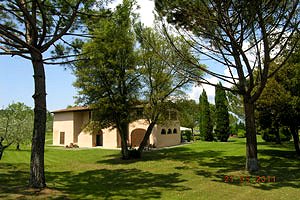 Villa Valdarno
Villa sleeping 8 in Pergine Valdarno (Arezzo), in Upper Valdarno. Garden, swimming pool, wood-burning oven.
7 days: min: 1500 € - max: 2200 €
More details