Holiday villas for rent in Camporgiano
A team of professionals will assist you in your choice of the villa in Tuscany to rent for your next vacation. If you love the small medieval villages and want to stay in Garfagnana, choose one of our villas in Camporgiano. On this page our selection of villas for rent in Camporgiano in Garfagnana.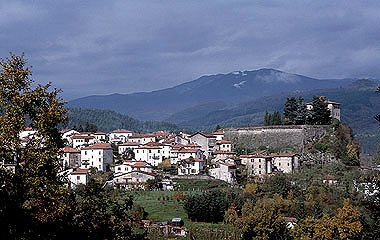 Camporgiano is located about
60 kilometers north of Lucca
. The city is part of the province of Lucca and is one of the municipalities in Garfagnana. From Lucca Camporgiano can be reached by taking the SS445 and overcoming Barga and Castelnuovo di Garfagnana. Camporgiano is located near the Regional Park of the Apuan Alps and offers beautiful landscapes.
The town of Camporgiano has a medieval appearance characterized by its imposing fortress. The Rock of Camporgiano dates from the tenth century and is well preserved. Inside the Fortress Castruccio Castracani there is a museum of ceramics which is certainly worth a visit. The ceramics housed in the museum date back to 1400 and can be considered beautiful works of art.