Holiday villas for rent in Castagneto Carducci
A beautiful medieval village close to the sea? Forts near the beach and great parks? Choose one of our villas in Castagneto Carducci in Val di Cecina. On this page you can find the best deals for villas for rent in Castagneto Carducci.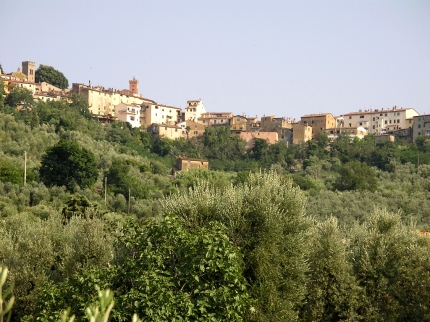 Castagneto Carducci is a beautiful medieval town that has an extremely fascinating historical center. The city is located in the province of Livorno and borders with other famous seaside towns in Tuscany such as Bibbona and San Vincenzo. The proximity to Suvereto makes also this area famous for its wine, in particular the village Bolgheri. Castagneto Carducci is located about 60 kilometers from Livorno, 60 km from Volterra and 83 km from Pisa. Pisa airport is 80 kilometers away and can be reached in about an hour if you plan to arritve to Tuscany by plane.
The
main beaches of Marina di Castagneto Carducci
are Donoratico and Castagneto Carducci. San Vincenzo and Bibbona are also within easy reach. The sandy beach of Marina di Castagneto Carducci is renowned for its beauty and for the presence of the Fort of Marina di Castagneto Carducci, a 1700 fortress built to protect against pirate attacks and to check smuggling on the sea. Particularly famous is also the beach of Donoratico which every year attracts many tourists from all over the world.