Apartments Fiesole
Holiday apartments in villa on the hills around Florence, in Fiesole. 6/12 sleeping accommodations, Internet connection, air conditioning, garden, car park. Wonderful view over the surrounding hills.
Accommodation:
Apartments in villa
Area:
Hills around Florence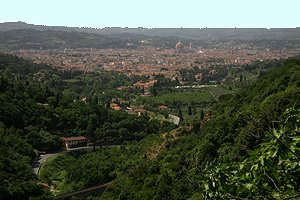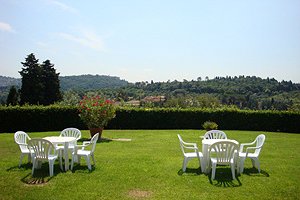 Description

The two independent apartments are on the ground floor of a villa situated on the hills that surround Florence, in proximity to Fiesole. Florence historic centre is easily reached by bus (the bus stop is about 40 metres of the entry to the estate). The Chianti region, Arezzo and Siena are within easy car reach.

The wide panoramic garden at the front of the villa is furnished with tables and chairs and overlooks the hills that surround Fiesole and the capital town of Tuscany.

The estate is accessed through an electric gate. The wide private car park situated inside the estate is at the complete disposal of guests.


Accommodation

Divided into two independent apartments sleeping 6 people each, the ground floor of the villa offers 6 double bedrooms and 6 bathrooms.

Elegantly and carefully furnished, each of the two apartments covers an area of about 120 square metres and composes of fully equipped kitchen, living room with tables and chairs, three twin/double-bedded rooms and three bathrooms with shower.

The rooms have large windows that open onto the garden.


Facilities and Services

Both apartments are provided with air conditioning, independent heating system, WI-FI Internet connection, satellite TV, telephone, security safe with electronic combination and air dryer. A courtesy set and a map of the town are at guests` disposal.

Restaurants and a public swimming pool making special prices for the guests of the apartments are about 300 metres from the villa.
Shops and services of any kind are in La Lastra, about 1.5 kilometres from the estate.
Apartment 1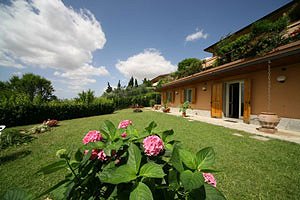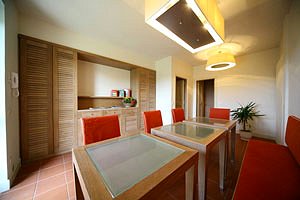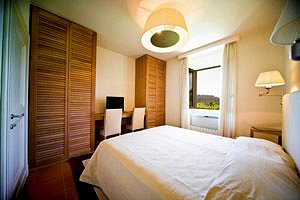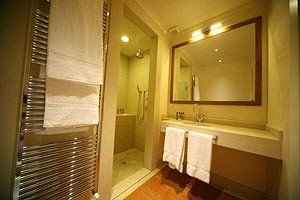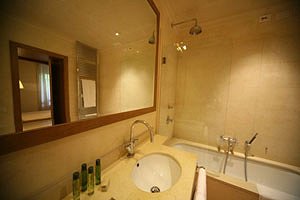 Apartment 2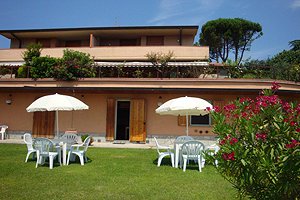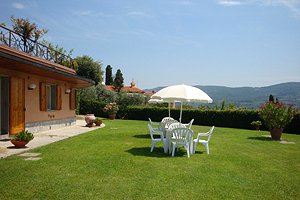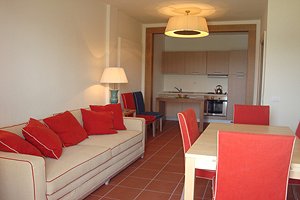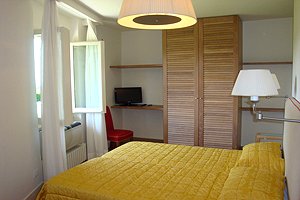 Apartment 1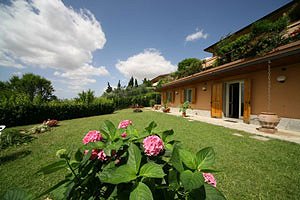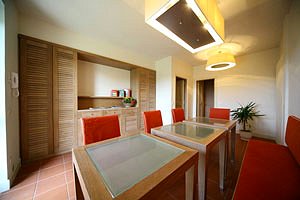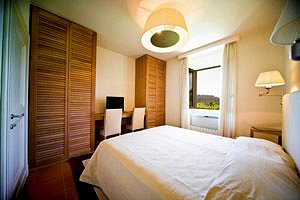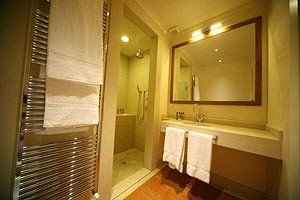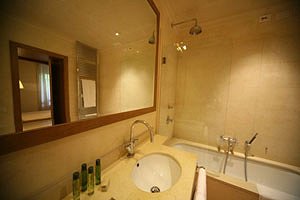 Apartment 2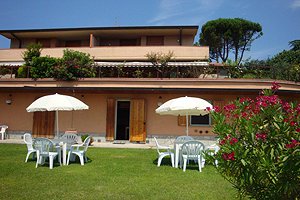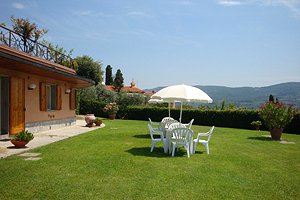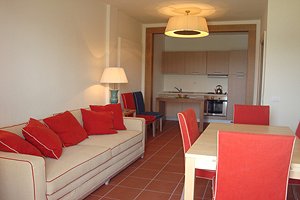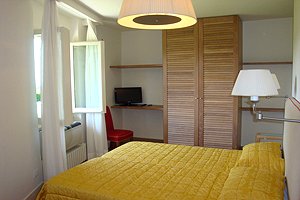 &nbsp
jan-mar
apr-oct
nov-dec
xmas
easter
3 days
Apartments Fiesole (Apt. 1 - 6 beds)
375 €
540 €
375 €
540 €
540 €
Apartments Fiesole (Apt. 2 - 6 beds)
375 €
540 €
375 €
540 €
540 €
Apartments Fiesole (Apt.1+2 -12 beds)
720 €
960 €
720 €
1090 €
960 €
5 days
Apartments Fiesole (Apt. 1 - 6 beds)
575 €
890 €
575 €
890 €
890 €
Apartments Fiesole (Apt. 2 - 6 beds)
575 €
890 €
575 €
890 €
890 €
Apartments Fiesole (Apt.1+2 -12 beds)
1190 €
1690 €
1190 €
1690 €
1690 €
7 days
Apartments Fiesole (Apt. 1 - 6 beds)
770 €
1250 €
770 €
1250 €
1250 €
Apartments Fiesole (Apt. 2 - 6 beds)
770 €
1250 €
770 €
1250 €
1250 €
Apartments Fiesole (Apt.1+2 -12 beds)
1400 €
2240 €
1400 €
2240 €
2240 €
Information Request