Villas for holiday rentals in Fucecchio
Do you want to stay in a protected natural area between Florence and Pisa? Choose one of our villas in Fucecchio for your next holiday in Tuscany. This page best offers Villas for rent in Fucecchio.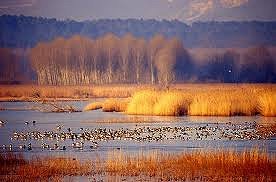 Fucecchio is located about
50 km west of Florence
and is a city easily accessible via the main highway called FI-PI-LI (Firenze-Pisa-Livorno). Fucecchio is also about
50 kilometers from Pisa
, a city that you can reach in less than an hour by car.
The territory of Fucecchio is almost entirely a nature reserve and here you can spend a holiday surrounded by the green Tuscan hills. Among the churches that we suggest visiting in Fucecchio we mention the Church of St. John the Baptist, rebuilt in the eighteenth century, the Church of Santa Maria delle Vedute housing inside a sacred image of the Virgin Mary, and the Church of San Salvatore dating back to the year 1000 with a work by Vasari.
There are also many historic buildings, such as Palazzo Corsini, Palazzo della Volta and Fattoria Corsini that houses the Museum of Fucecchio with a section dedicated to archeology and a sacred art.
Choose one of our villas for rent in Fucecchio. Contact our staff!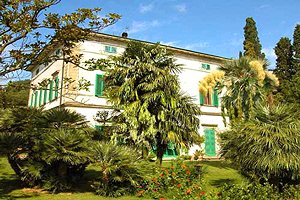 Villa Leonardo
Holiday villa dating back to the 19th century in the countryside around Empoli, close to Vinci (Florence). Sleeps 11/12, swimming pool, Internet connection.
7 days: min: € - max: €
More details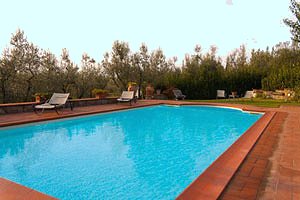 Villa Cerreto Guidi
Elegant independent villa sleeping 6+2 in proximity to Vinci (Florence), in Empoli countryside. Swimming pool, barbecue, air conditioning, Internet connection. Tennis courts and golf club within a few kilometres.

7 days: min: 1875 € - max: 3025 €
More details